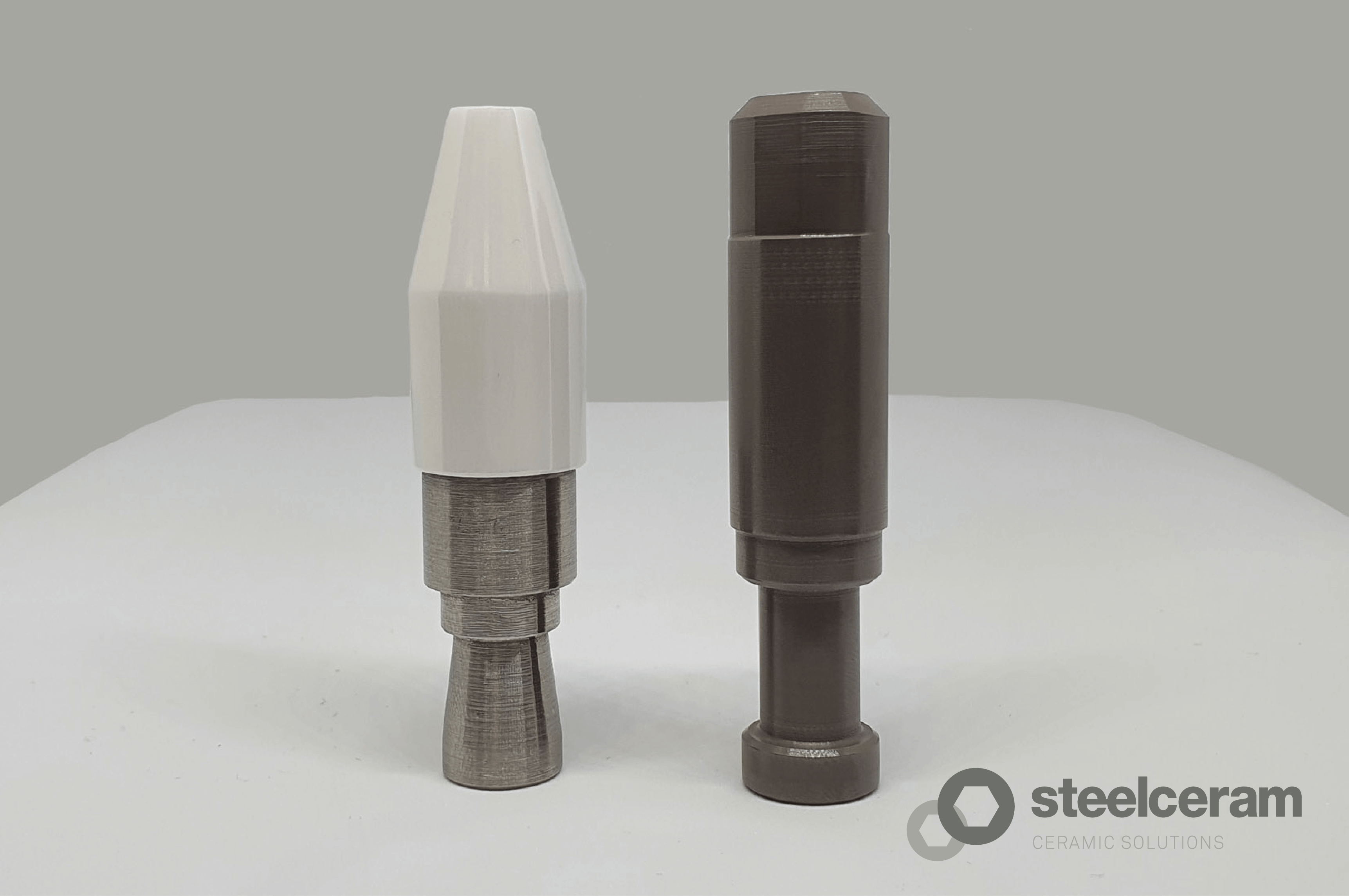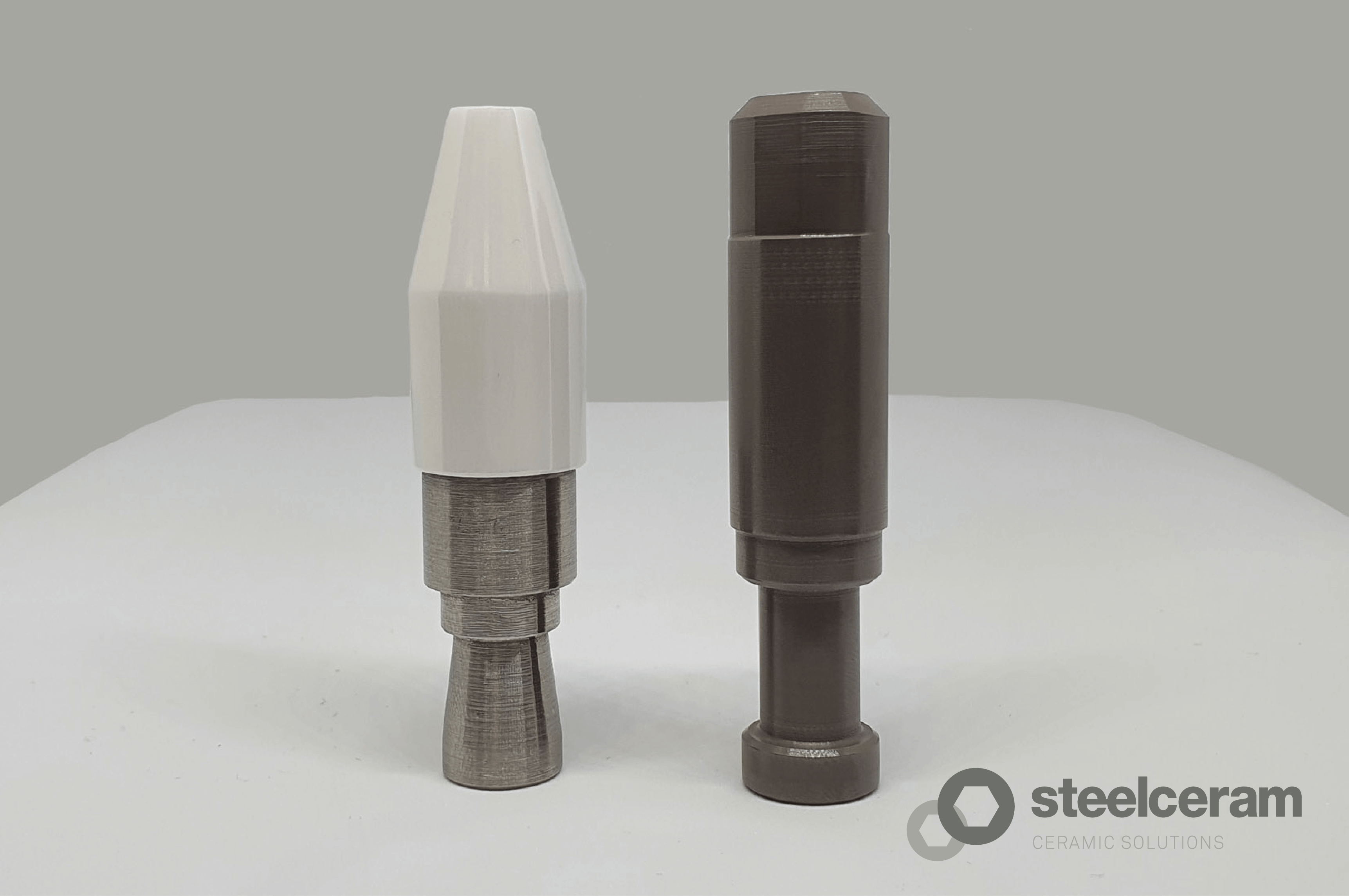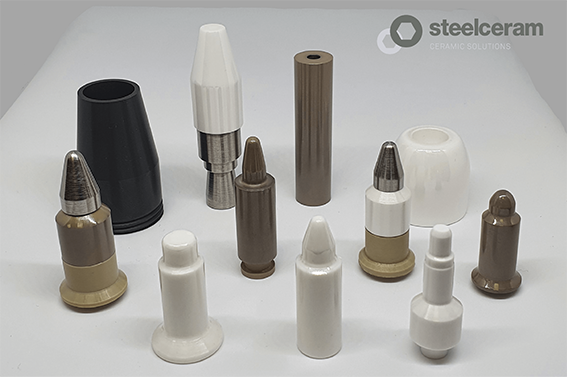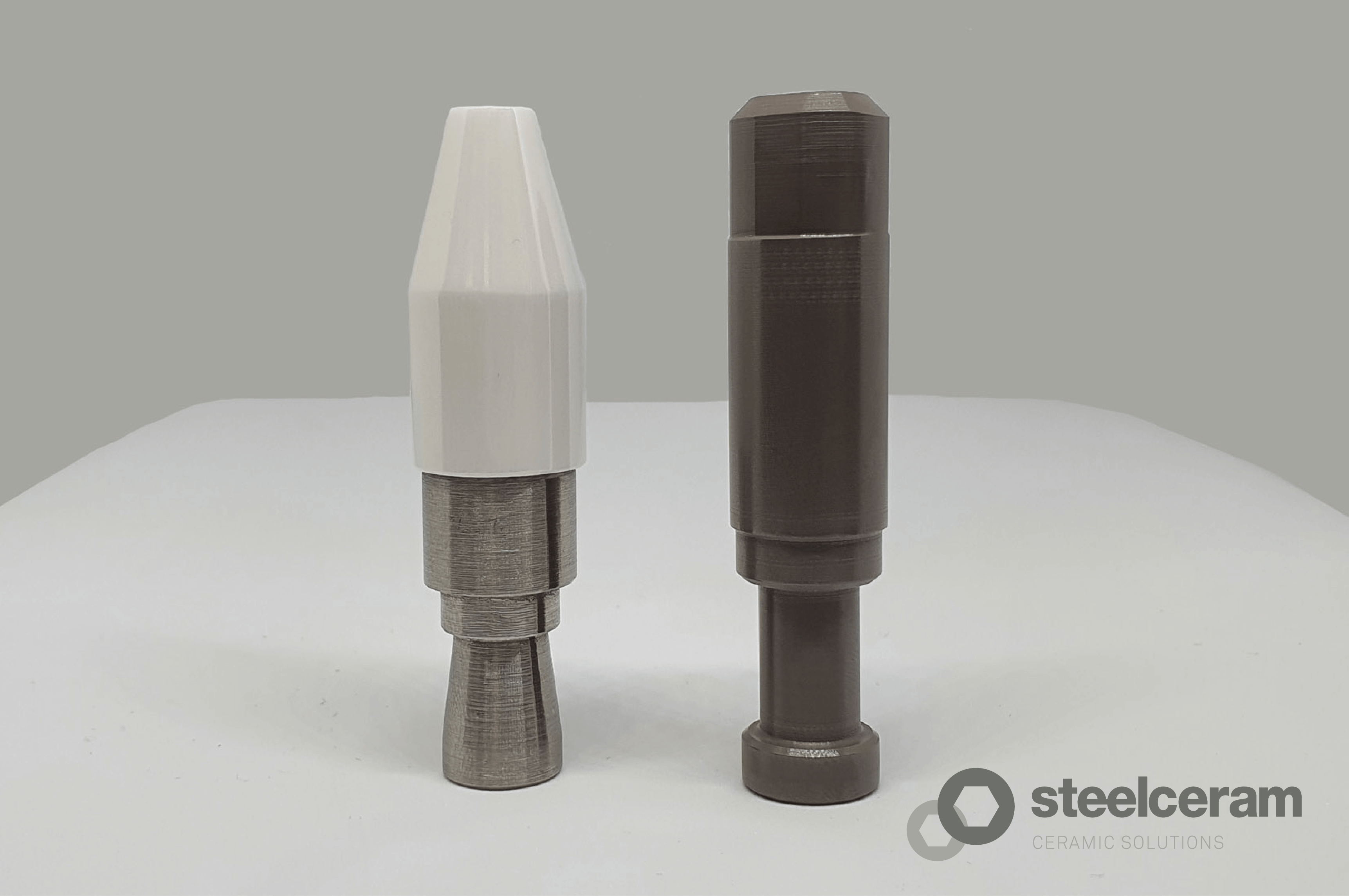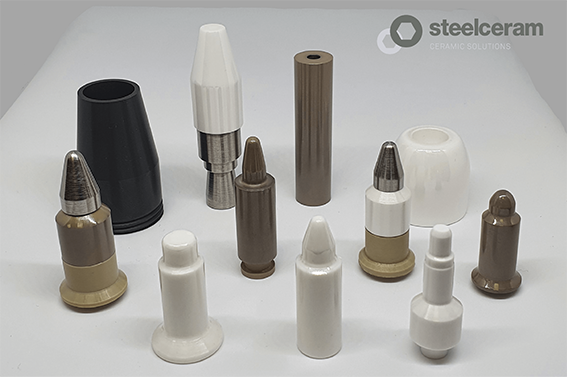 Benefits of advanced technical ceramics for the automotive industry
The automotive sector is keeping up with innovation by using advanced technical ceramics to generate changes that improve performance both in its production processes and in the specific components of new generation vehicles. Some of its applications for manufacturing processes include: stamping dies, measuring and quality control tools, welding tools… improving the quality and repeatability provided by the steel used until now.
At Steelceram we are committed to quality and industrial excellence. We design and create advanced technical ceramic parts to deliver exceptional performance to the automotive industry.
What are the benefits of technical ceramics in the automotive industry?
Reduced wear and anti-friction material
Ceramic components in the automotive sector reduce wear and tear on the components involved, increasing durability and repeatability in both the production processes and the ceramic elements that make up a vehicle.
Chemical and high temperature resistance
Technical ceramics can withstand direct contact with chemicals and high temperatures, making them perfect for processes where corrosion and thermal shock are a problem for different types of steel. More and more specific treatments are being used on various components, making ceramics the best choice to guarantee the quality of industrial processes.
Dielectricity and thermal insulation
Ceramic materials are not electrically conductive, making them perfect for electronics applications where it is very important to keep values within very specific parameters. They have a low coefficient of thermal conduction allowing technical ceramics to be used as a temperature insulator and to take advantage of all their other qualities.
At Steelceram we design and create prototypes and advanced technical ceramic parts for the automotive sector, adapting to the particular processes of each client.
If your industry requires the performance and unique properties of technical ceramics, contact Steelceram.