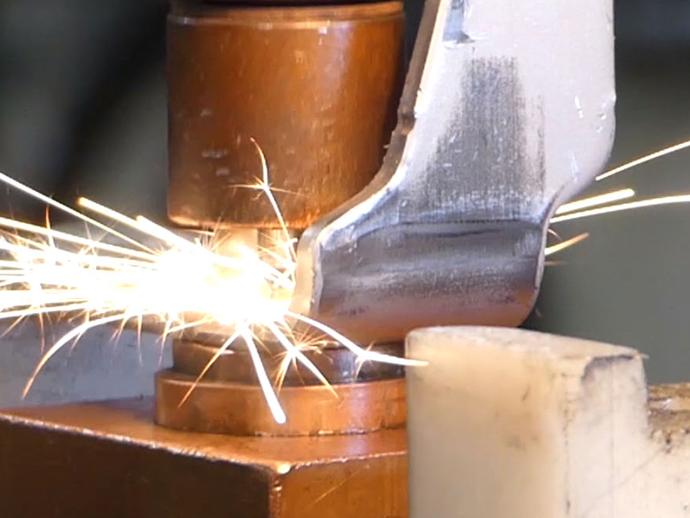 Advanced technical ceramics for welding spare parts
At Steelceram we replace conventional metallic materials, creating pieces adapted for welding in order to increase process efficiency and minimise production costs.  
The choice of high-strength technical ceramics 
The use of ceramic centring devices in the welding industry has grown exponentially in recent years. This is due to the demands on wear, temperature and corrosion resistance that welding centring devices and positioners have to withstand. 
The excellent properties of ceramic materials allow them to go beyond the limits of conventional materials and play a vital role in the automotive sector. 
Advantages of ceramic welding 
spare
s 
Technical ceramics have many advantages over materials like steel, such as:  
 insulating properties

 

corrosion resistance 

 

resistance to temperature change 

 

and wear resistance due to the high degree of hardness and durability. 

 
Another advantage of the use of ceramics is their smooth surface which prevents weld spatter from adhering.  
The use of advanced technical ceramic solutions significantly increases the service life of the centring devices and enables high levels of precision to be achieved over much longer periods of work.  
Steel parts and tooling need to be replaced several times a day due to wear and adhering projections, whereas advanced technical ceramics parts have a much longer life cycle.  
We can advise you on 
any prototype
 you need. 
Let's talk?